SP Client Document Manager Upload Form Shortcode
The SP Project & Document Manager Upload Form Short code allows you to insert a short code on a WordPress page to allow guest or registered users to upload files directly to a folder in your file system. This is a great for teachers to accept home from students or printers to accept work from a client and categorize it. When a file is uploaded by a guest the file is still tracked with the users email address so they can still receive updates related to the file. Protect your form with recaptcha and configure the short code in hundreds of different ways to work for your business! Check out our video below and view the documentation here.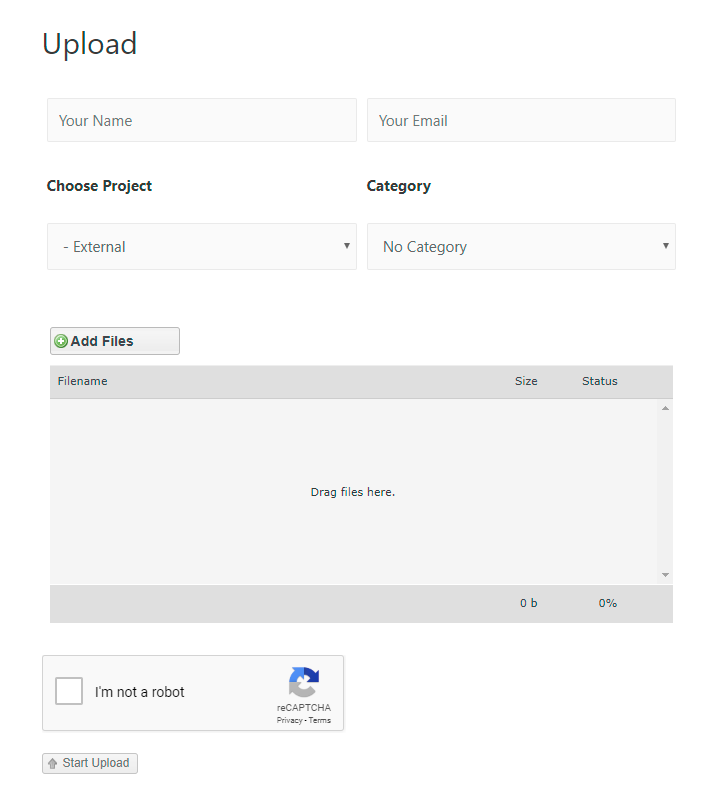 Purchase
All price options are billed yearly. You may cancel your subscription at any time. Addons subject to yearly license for support and updates. There is a 40% discount on yearly renewals.
Now accept Cryptocurrency!
Addon Information
Sites Using this plugin:
200+ WordPress Installs
Bundles
This is part of the Smarty Plugins Document Manager Bundle
Support