Update to Community Version / New Addon for Premium
A lot has been happening with Client Document Manager, we recently made an update that revamped the file info view and released a new addon package for the premium users!
The new file info view has a tabbed interface which makes it easier with the increasing amount of data involved. Check out the new tabbed interface below!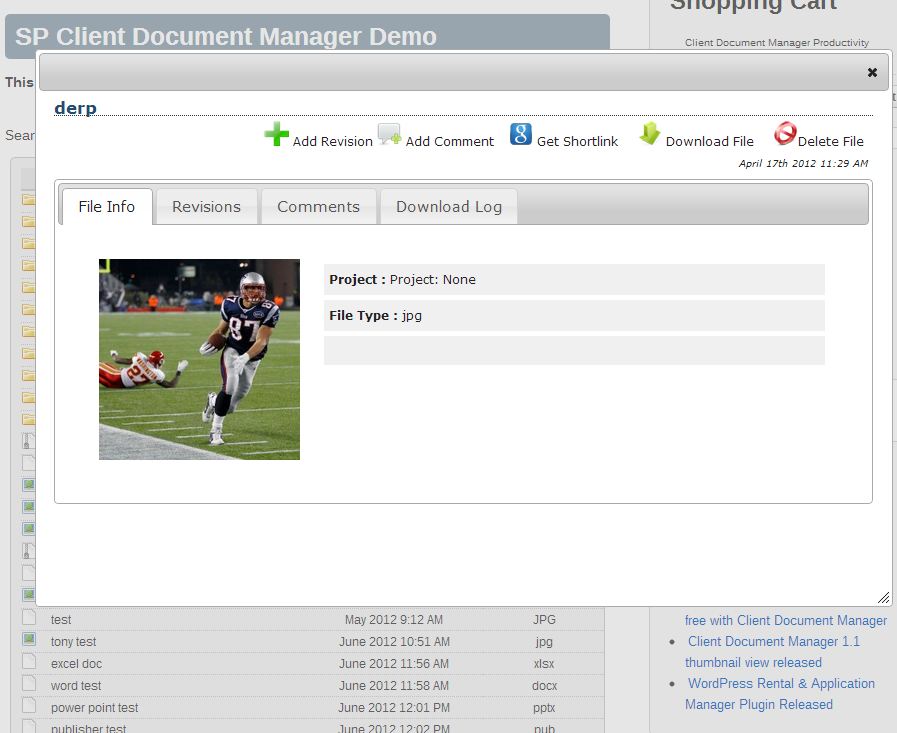 Productivity Suite
Productivity suite includes the following features
New commenting system allow you to comment on files as well as allow people who are involved in your group to comment on files
Google services short link integration allows you to take a link to a file and shorten it down to a quick link to send to a client.
Download logging system now lets you log who is downloading your files and how many times they downloaded the file.