SP Client Document Manager Tasks Addon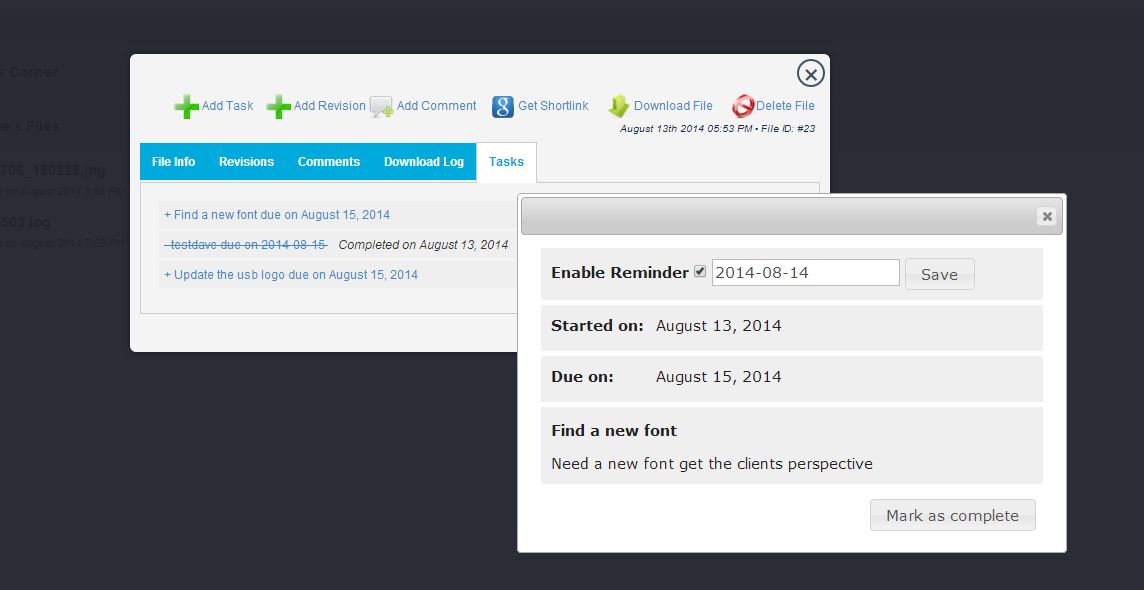 Stay on task with the new WordPress Smarty Tasks Addon! Features include:
Add unlimited tasks to a document.
Set a reminder date for each task. An email will be sent to the user on the reminder date, if the task hasn't yet been set to complete. Each additional day thereafter, another email will be sent, until the user marks the task as completed.
Widget to show the user's tasks, ordered by ending soonest.
Custom email in settings, to display the reminder in the way that works best for you; short codes are given for the task due date and file.
Tasks can be viewed as a new tab in the file view pop-up.
Tasks are responsive!
Integration with Groups Addon, so all group members receive reminders if set.
[youtube_sc url="nsaYUw-71tc" modestbranding="1″ hd="1″]
Purchase
All price options are billed yearly. You may cancel your subscription at any time. Addons subject to yearly license for support and updates. There is a 40% discount on yearly renewals.
Now accept Cryptocurrency!
Addon Information
Sites Using this plugin:
500+ WordPress Installs
Bundles
This is part of the Smarty Plugins Document Manager Bundle
Support